Le P'tit Cham is a hotel restaurant BAR at the foot of the slopes of MONT-DORE. but also a NATURE SPOT, outdoor offering a Community area, a popup store CALIFORNIE FRANÇAISE, a MOUNTAIN CAMP… It is a privileged access to ski, snow, hiking, MOUNTAIN BIKING, TRAIL, CLIMBING PARAGLIDING for Group or familystays. Live an ADVENTURE at 360 ° bio-responsible, fun and connected in the heart of the MOUNTAIN and volcans of AUVERGNE, in the region PUY-DE-DÔME.
Store and
ski shop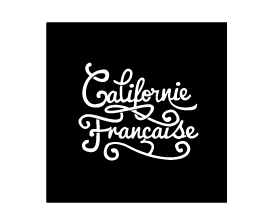 BEST GUARANTEED RATE
___
Save up to €20 ! By booking your stay directly on our website or by phone, Le Petit Cham. guarantees you the best available rate. A difference of up to €20 applies in comparison to online booking sites. If you find a more interesting price for the same stay on another site, we are committed to offer you the same price with a discount of 10%.
SECURE TRANSACTION
___
The booking steps are secured using Secure Socket Layer (SSL) technology. Your information is encrypted and protected with 3-D secure.
REAL-TIME AVAILABILITIES
___
On certain periods of high attendance or for requests for rooms with specificities, we recommend contacting by phone in order to obtain our availabilities in real time as well as a proposal in perfect match with your needs.
SPECIAL OFFERS
___
Last minute offer or early booking, find all our offers available only on the official website of the hotel or with our reservation service. To not miss anything, sign up for our newsletter !
class = "Codigo-front" lt; a class = "popup" HREF = "#" alt = "" data-content-ID = "#thepop">show inline popup</a>
pre clajkjhss = "Codigo-front" ><a class = "popup" HREF = "#" alt = "" data-content-ID = "#thepop">Show inline popup</a & gt